There are no active watches, warnings or advisories for Bergen County, NJ.
National Weather Service Forecast for: Bergenfield, NJ Issued by : NWS office in New York, NY
Last update at 03:24:36 2016-09-27


| Today | Tonight | Wednesday | Wednesday Night | Thursday | Thursday Night | Friday | Friday Night | Saturday | Saturday Night |
| --- | --- | --- | --- | --- | --- | --- | --- | --- | --- |
| | | | | | | | | | |
| Slight Chance Showers then Mostly Sunny | Mostly Clear | Chance Light Rain | Rain Likely | Rain Likely | Rain Likely | Chance Showers | Chance Showers | Chance Showers | Chance Showers |
| Hi 74 | Lo 58 | Hi 71 | Lo 58 | Hi 68 | Lo 59 | Hi 69 | Lo 60 | Hi 72 | Lo 60 |
Current Weather Conditions in the N.Y.C. Region
The map window below is refreshed every 10 minutes
The weather data shown above come from the Weather Underground network of personal weather stations. The round icons display current temperatures (°F). These stations range from Rehoboth, Delaware to Block Island, Massachusetts. This map was created primarily to help track the rain / snow line ( the 32°F isotherm ) as northeasters move up along the coast. It is also possible to see the cooling effect of sea breezes on coastal sites during the summer. Additional weather data for each station can be accessed by left-clicking on the temperature icon. You can use the map panning controls at the upper left to re-center the map viewport. These data are updated every 15 minutes. If you want to view this weather info in tablular form, click on the WU TABLE button located in the right sidebar.
The Daily Weather Map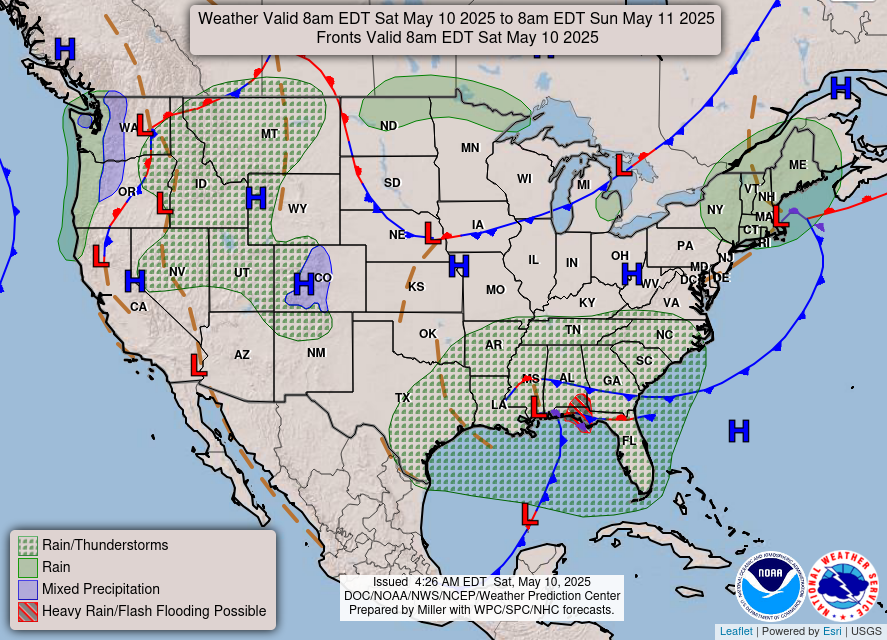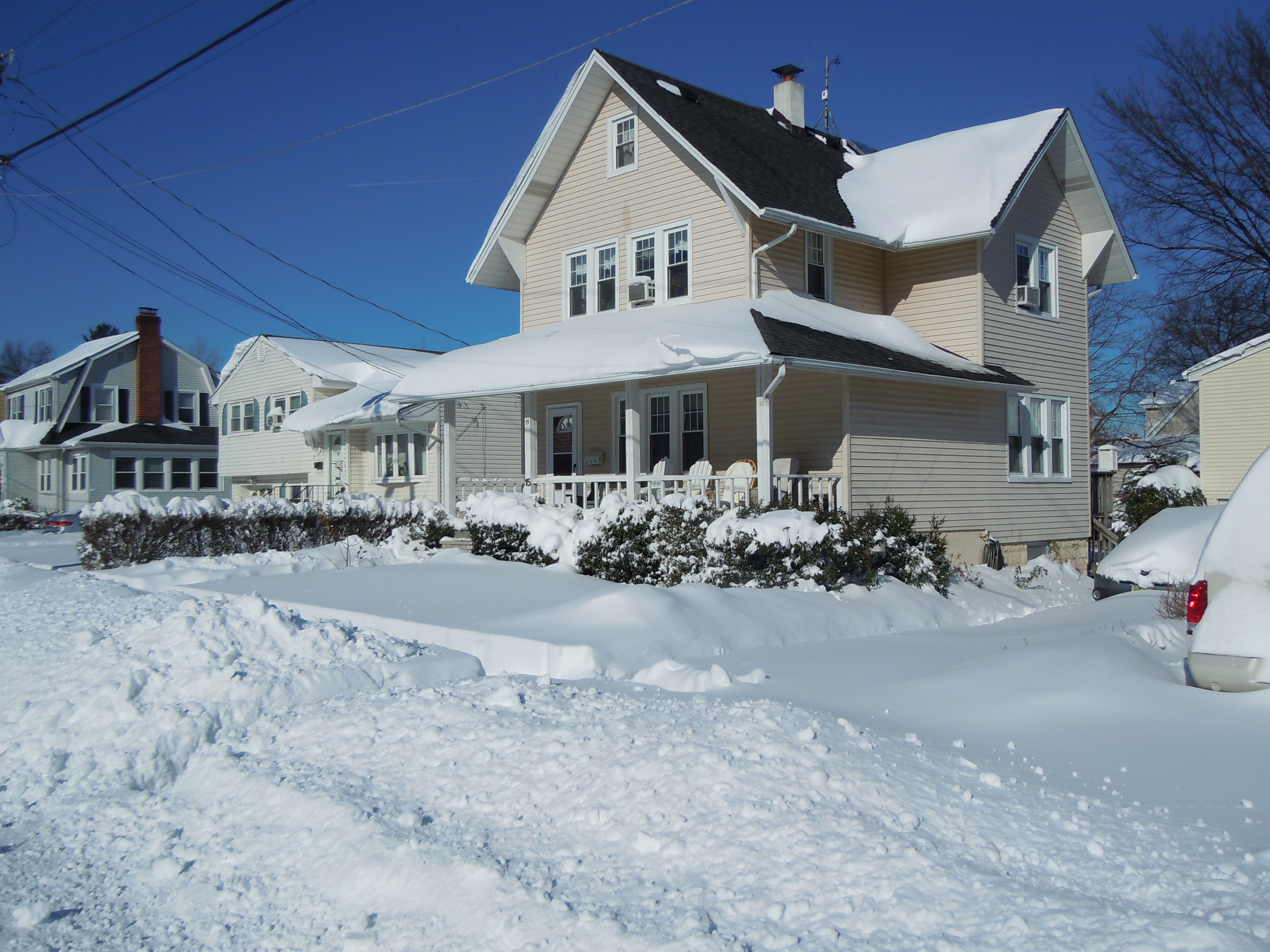 ---
Weather Summary for August 2016
Another Hot Month - Temperatures Exceed 90°F on 13 Days
Temperatures were well above normal here in Bergenfield, New Jersey during the past August while precipitation was about 50% below the long-term mean. There were periods of very uncomfortable heat and humidity. A heat wave from the 11th through the 16th saw temperatures reach into the mid and upper 90°s accompanied by daily heat warnings issued by the National Weather Service. Maximum temperatures peaked at 97°F ( 36.1°C ) on the 13th. Daily high temperatures met or exceeded 90°F ( 32.2°C ) on 13 days.

The average temperature was 79.0°F ( 26.1°C ). This was 4.3°F above Bergenfield's long-term mean. It has been 15 months since we saw monthly average temperatures below normal. I wonder when this endless string of warm months will finally come to and end.

The total precipitation of 2.20" ( 55.9mm ) was 2.15" below normal. We have had a deficit of 10.48" over the past 12 months. The greatest daily precipitation of 0.80" ( 20.3mm ) fell on the 29th.

Despite the persistent heat, no new daily temperature records were set although the monthly average of 79.0°F tied the previous mark established in 2005. Wind gusts of 34mph ( SW ) on the 12th and 27mph ( N ) on the 13th set new records.

You can see a detailed monthly summary in the Data Archive tab under Monthly Summaries.
---
Previous 12 Month Temperature and Precipitation Trends in Bergenfield
TEMPERATURE
MONTH
SEP
OCT
NOV
DEC
JAN
FEB
MAR
APR
MAY
JUN
JUL
AUG
ANN
AVG
72.6
55.9
50.4
47.7
32.6
36.6
48.3
52.6
62.3
72.0
79.0
79.0
57.4
DEPT
+5.3
+0.0
+4.5
+11.4
+1.2
+2.9
+6.4
+0.2
+0.1
+1.0
+2.9
+4.3
+3.4
PRECIPITATION
MONTH
SEP
OCT
NOV
DEC
JAN
FEB
MAR
APR
MAY
JUN
JUL
AUG
ANN
SUM
3.09
3.48
1.75
4.91
3.30
4.64
1.13
2.32
3.48
2.76
4.18
2.20
37.24
DEPT
-1.27
-0.66
-1.83
+0.84
-0.17
+1.69
-3.00
-1.68
-0.66
-1.41
-0.18
-2.15
-10.48